Mister Lincoln Rose Plant For Sale
About Mister Lincoln Rose
গোলাপ সম্পর্কে বিস্তারিত জানতে এখানে ক্লিক করুন
Flower's Name: Mister Lincoln Rose ( Golap )
Genesis Method: T- budding with Barbaric Rose
Age: 2-3 Month
Height ( cm ) / Weight ( gm ): 20-30
External Structure: Fresh Pair
Comments: Save from mite.
অন্যান্য ফুলের চারাগুলো দেখতে এখানে ক্লিক করুন।
Product - Fruit Tree, flower plants, Garden, Wholesale Nursery Near Me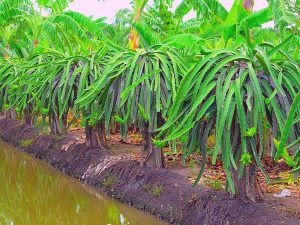 Product SKU: NP_23542300DVWL52SXVGA2872
Product Brand: Rose
Product Currency: BDT
Product Price: 230
Price Valid Until: 2025-12-31
Product In-Stock: InStock
Good Product
This is a nice product and also seller is a good person. External structure was really fantastic. The plants start growing.......
PROS
Awesome External structure
Fresh and Healthy plants
Plants Hieght Okay
Plants Age Okay
Kolom Hieght Okay
1 review for
Mister Lincoln Rose Plant For Sale

Mister Lincoln Rose Plant For Sale