About Gooseberry ( Amalaki )
আমলকি সম্পর্কে বিস্তারিত জানতে এখানে ক্লিক করুন
Fruit's Name: Myrobalan Plum, Gooseberry ( Amalaki )
Genesis Method: Cleft kolom
Pair Connecting Property
Age: 1 Year
Height: 100-120 cm
Height from Kolom: 15-20 cm
Kolom Property
Age: 6-8 Months
Diameter: 0.50-0.75 cm
Complete Kolom Plants Property
Age: 1 Year
Height ( cm ) / Weight ( gm ): 100-120 cm
External Structure: Vertical, Straight, and Fresh.
Save from pest and moth attack.
Tips For Growing Aamla-Gooseberry Fruit Tree
The Aamla-Gooseberry fruit tree is a native plant of India. This native plant has been widely used for medicinal purposes in India and other parts of the world. The fruit of the Aamla tree is rich in vitamin A and beta carotene, as well as many other important minerals. According to legend, these fruits were eaten by Indian rhinos thousands of years ago. Many of the rhinos that could eat this fruit died as a result of old age.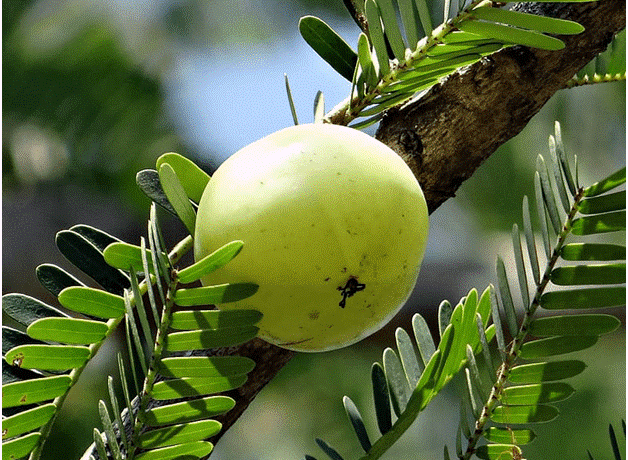 An aamla-Gooseberry fruit tree is a member of the same family as the much larger Aamla tree. Although the two plants look quite similar, they are not the same species. Aamla-Gooseberry fruit trees are often planted in tropical areas, as they are somewhat drought resistant. They are able to tolerate some shade as well but prefer full sunlight. They will grow happily in most regions of India, except where it is very cold or very wet.
The fruit of the Aamla tree is in the class of acai berries, which are small, round, black-colored berries. The acai berries that are used in many different health products come from this plant. Acai berry fruit trees are fast-growing and easy to grow. They do well in most soils. If you are growing this fruit tree in your backyard, be sure to provide it with good soil and plenty of nutrients so that the plant can have all the vitamins it needs. Be sure that you plant the Aamla in soil that drains well.
The fruit of the Aamla tree is small, nearly round, black-colored berries. They have an intense flavor, with a slightly bitter taste. The flavor of these berries is often likened to black currants, though it is difficult to say whether this is actually true. Because of its bitter taste, this fruit should not be chewed. This is a plant that needs to be replanted every few years.
Gooseberry Plant Care
In order to grow Aamla-Gooseberry fruit properly, you will need to plant it in partial shade. The rootstock for this type of plant should be potted in soil that drains easily. Since it has thick wood, it needs to be kept in a humid area. Too much humidity may cause the rotting of the leaves. This is a very hardy plant; however, it will take a lot of care if you want it to thrive. You will have to water it frequently during its growing season and prune the branches if they become too overbearing.
Aamla-Gooseberry fruit trees are quite large, so they are not best planted just anywhere. If you are able to grow your Aamla-Gooseberry fruit tree in a moderately sized pot, it will produce many smaller berries. A good place to grow Aamla-Gooseberry fruit is in an area that receives four to six hours of full sunlight. Although this plant can tolerate some shade, it prefers to be in a sunny spot.
To get the best results from your Aamla-Gooseberry planting, you will need to mulch your Aamla-Gooseberry plant once it starts to grow. Mulching will help prevent the roots of your plant from drying out. It will also keep insects from taking over your Aamla-Gooseberry plant's roots. If you live in an area with heavy rainfall, you may consider using a drainage system to keep excess water away from your Aamla-Gooseberry plant. If you do decide to use a drainage system, make sure to have it put on the soil behind the plant. It will be much easier for you to do that if you are planting your Aamla-Gooseberry in a container.
After mulching, you will need to Water. Your Aamla-Gooseberry plant will need plenty of water as it grows. When it is first started, it may take up to eight weeks before the soil can become completely dry. You may have to Water very often during the first two years. You should Water more often after that to keep the soil moist.
Properties
Pair Connecting Property
Kolom Property
Age
1 Year
6-8 Months
Height ( cm ) / Weight ( gm )
100-120 cm
Height from Kolom
15-20 cm
Diameter:
 0.50-0.75 cm
Save from pest and moth attack.
অন্যান্য ফলের চারাগুলো দেখতে এখানে ক্লিক করুন।
Awesome Product
Hi, I am an expert with an educational background in this sector. And also have experienced more than 10 years of nursery and their plants. All of the products of NurseryplantsBD were checked by me. If you are looking for good quality products, then this will be the best place for you.
PROS
Awesome External structure
Fresh and Healthy plants
Plants Height Okay
Plants Age Okay
Kolom Height Okay
Specification:
The Best Gooseberry-Amloki Tree For Sale
| | |
| --- | --- |
| Product-Category | Deshi Fruit, Foreign Fruit |
| External-Structure | Vertical, Straight, Healthy, and Fresh. |
| Propagation Process | Cleft kolom |
| Seedling Size | S |
| Height of Seedlings | 100-200 cm |
| Age of Seedlings | 1-2 Years |
| Height Grafting | 10-50 cm |
| Age of Grafting | 6-12 Months |
| Pests and Diseases | Moth Attack, Pest Attack |
No more offers for this product!
Shipping Policy
You have to check the product in front of the delivery man. If you have any complain contact immediately with your seller. Then take a decision.
Refund Policy
If the product is not fulfilled according to your order then we will refund you. Otherwise, no refund policy will be applicable.
Cancellation / Return / Exchange Policy
You can cancel your order before shipping progress. If the product has ready to shift you can't apply for a refund. If you want to exchange your product, then contact your seller before shifting. After delivery, the exchange will be applicable to a reshifting cost.
General Inquiries
There are no inquiries yet.

The Best Gooseberry-Amloki Tree For Sale